New Delhi: A day after Delhi Chief Minister Arvind Kejriwal's offered seat  to become a member of the Rajya Sabha, Former RBI Governor Raghuram Rajan says no plans to take another break from academics to accept political carriers.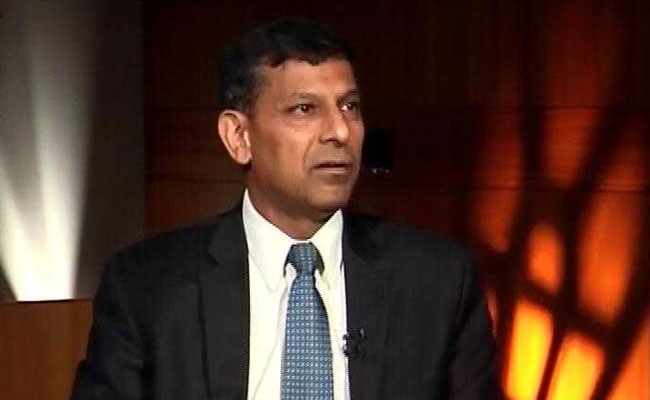 In a short statement issued on Wednesday, his office at the University of Chicago said: "While Professor Rajan is engaged in a variety of educational activities in India, he has no plans to leave his full-time academic job at the University of Chicago."
Nomination to Raghuram Rajan, former governor of the Reserve Bank of India (RBI), in Rajya Sabha was personally offered by Arvind Kejriwal, the chief minister of Delhi. However Rajan was hesitant to take politically partisan after his rocky relationship with the BJP government, some top sources of AAP said Kejriwal persuaded him to think about it and his final word to Kejriwal on the offer was that he would "consider it" and let him know.
Authoritative sources say "that the three Rajya Sabha seats that will come to AAP in January will also be given to "good people" like Rajan selected by Kejriwal. Kejriwal is categorical that no AAP leader will be given a Rajya Sabha seat."
Kejriwal has effectively killed two birds with one stone like one he stanched the public bloodletting in AAP and stymied leaders like poet Kumar Vishwas who were openly asking for a Rajya Sabha seat and second he has also put an end to the endless lobbying in the second rank of AAP leaders by deciding to go with candidates with impeccable credentials and stature like Rajan, who cannot be publicly opposed by any AAP leader without appearing churlish.
According to a senior AAP leader, "This is typical Kejriwal out-of-the-box thinking. He has outmanoeuvred intra-party opposition and rebellion and ensured that some creative thinking is displayed in the bog standard mire of Indian politics. In fact, after Kejriwal's offer, if Rajan is reluctant, all opposition parties should offer to make him a joint candidate. This might make the prospect of Rajan and his formidable intellect being available to India again and oppose Modi's ill-thought economic moves."
Rajan practically moved out of office after BJP started their campaign against him and even PM Modi didn't offered him second term and adding to it, BJP MP Subramanian Swamy even said "he was not mentally fully Indian".
Rajan guarded the autonomy of the RBI, built up over 70 years, and was not afraid to speak his mind on a host of public interest issues and he would certainly not have spinelessly endorsed the mindless decision to demonetise Rs 500 and Rs 1,000 notes foisted on the RBI under his successor Urjit Patel by Modi. And Kejriwal, always a political maverick, made the offer to Rajan on the one-year anniversary of notebandi.
AAP co-founder Kumar Vishwas had been open about his desire for the upcoming Rajya Sabha seat saying, "I am human, I also have ambitions. I and a multitude of my supporters feel that I would be an effective voice against the Congress and the BJP in the Upper House."
With PTI inputs